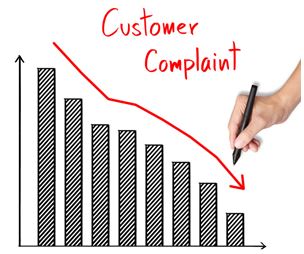 The Consumer Protection Act gives purchasers of goods and services basic statutory rights that a business cannot change. The laws depend on what you're buying. For goods and digital content, the customer is entitled to satisfactory quality, as described, fit for purpose and last a reasonable length of time. For services, these should be carried out with reasonable care and skill, within a reasonable time and at a reasonable price.
Consumer Law
The Consumer Rights Act 'short-term right to reject' statement gives you the right to reject something faulty within 30 days of purchase. In most cases you'll get a full refund, unless the goods are likely to perish in 30 days (e.g., food) when the time limit becomes the date the item is expected to perish (the use-by date). If you send the goods back within time, you're entitled to a full refund unless you've altered the item in any way (e.g., switched your phone to another network). If you complain after 30 days, you lose the right to reject the goods and have fewer rights.
If your goods are faulty and you try to return them within six months, the trader has to prove they weren't faulty when you bought them. You can ask for a repair or replacement, though the retailer can refuse if it's impossible to carry out a repair or a replacement is more expensive. If a repair or replacement is also faulty or hasn't been completed quickly enough, you're then entitled to ask for a partial refund. Within the first six months this could be the full amount.
If you're complaining more than six months after your purchase it's more important for you to prove the good or service was faulty when you bought it. Yet there's another piece of legislation called the Limitation Act that says you have up to six years to complain after you bought a good. You have the right to choose between a repair or replacement or a partial refund if this doesn't work out, with the partial refund reduced to take account of the use you've had of the item.
Section 75 for credit card purchases
If you used a credit card to pay for all or part of a purchase that costs between £100 and £30,000, your card issuer's equally liable for anything that goes wrong, due to Section 75 of the Consumer Credit Act. Whilst it's often easier and quicker to deal with the trader, you can claim the money back from the card company. There's a similar, though not as strong, route for purchases on debit cards or on credit cards under £100 spending, via chargeback schemes.
Guarantee or warranty
If there are problems with a seller and you've a manufacturer's guarantee, these are in addition to your statutory rights and you can use the guarantee as well as your legal rights.
Your contract is with the retailer or service provider, not the product manufacturer. If your statutory rights have been broken, it's the seller/service providers responsibility to sort it out. You do not have to use the guarantee first.
Criminal law
Businesses need to have "intentionally misled beyond all doubt" before they are considered criminal. If you suspect a company's breaking these laws report it to the Citizens Advice consumer service and they will pass to the relevant trading standards office.
The Consumer Protection from Unfair Trading Regulations 2008, is similar to civil consumer rights, but takes it a step further by making it a criminal offence for a company to undertake certain unfair practices or carry out aggressive and misleading actions.